← Back
Request to Migrate WordPress site from previous server
This procedure will allow uPress to perform a migration for you from your previous server.
Prerequreirments
Prior to starting the migration process, the user needs to Create a new site (which serves as the infrastructure) to which we want to move the installation from the previous server.
Under "All sites " > Click "Create a new site" and enter your real domain address
If you need help with creating a new site, please refer to our documentation here, If you have already completed this step, continue reading.
The procedure
Under Site management panel > Overview tab > click "Migration Request"
First step
Check whether you have access information for the old server or that you want to move the site using a backup file.
Step 2
Provide your old server access information
Step 3 – Provide access information for your WordPress site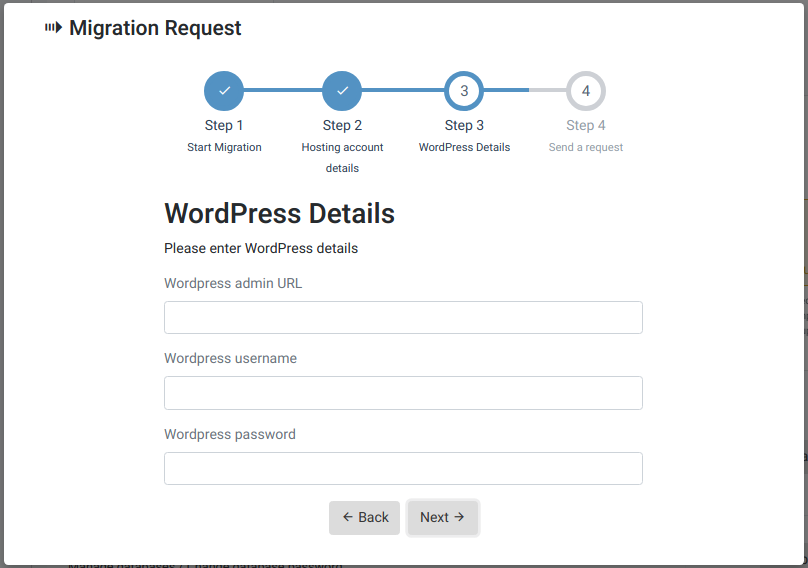 Step 4 – You can add information and special notes. Click "Send a request"
This is the final step.
Once your request is submitted, our site transfer department will start the procedure and they will send you additional information requests if needed, or an email informing you about the transaction completion.
← Back