← Back
How do I change the password I set up?
Enter the management panel, at the top of the screen – your name appears, next to it there is a small arrow – press it,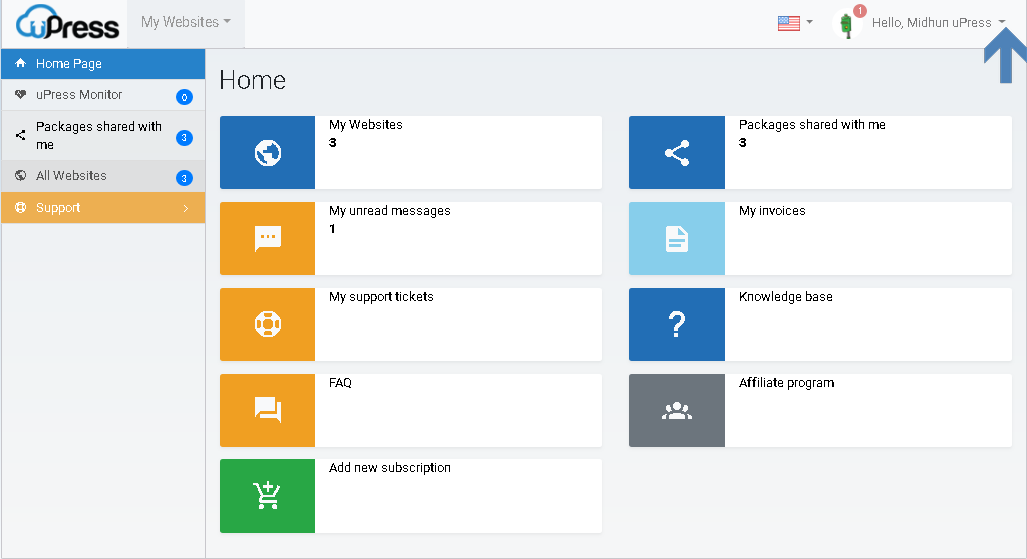 Select – " My profile " (as shown in the drop-down menu) > Enter " New Password" and verify it in the "Verify new password" field.
*** Please note – Username remains the email you registered with.
← Back