← Back
How do I unzip a ZIP file through the file manager?
This option allows you to upload a file to the File System under the site and unzip it via the File Manager.
To deploy a zip file through the File Manager, log in to the File Manager  via the Development tab > Open File Manager .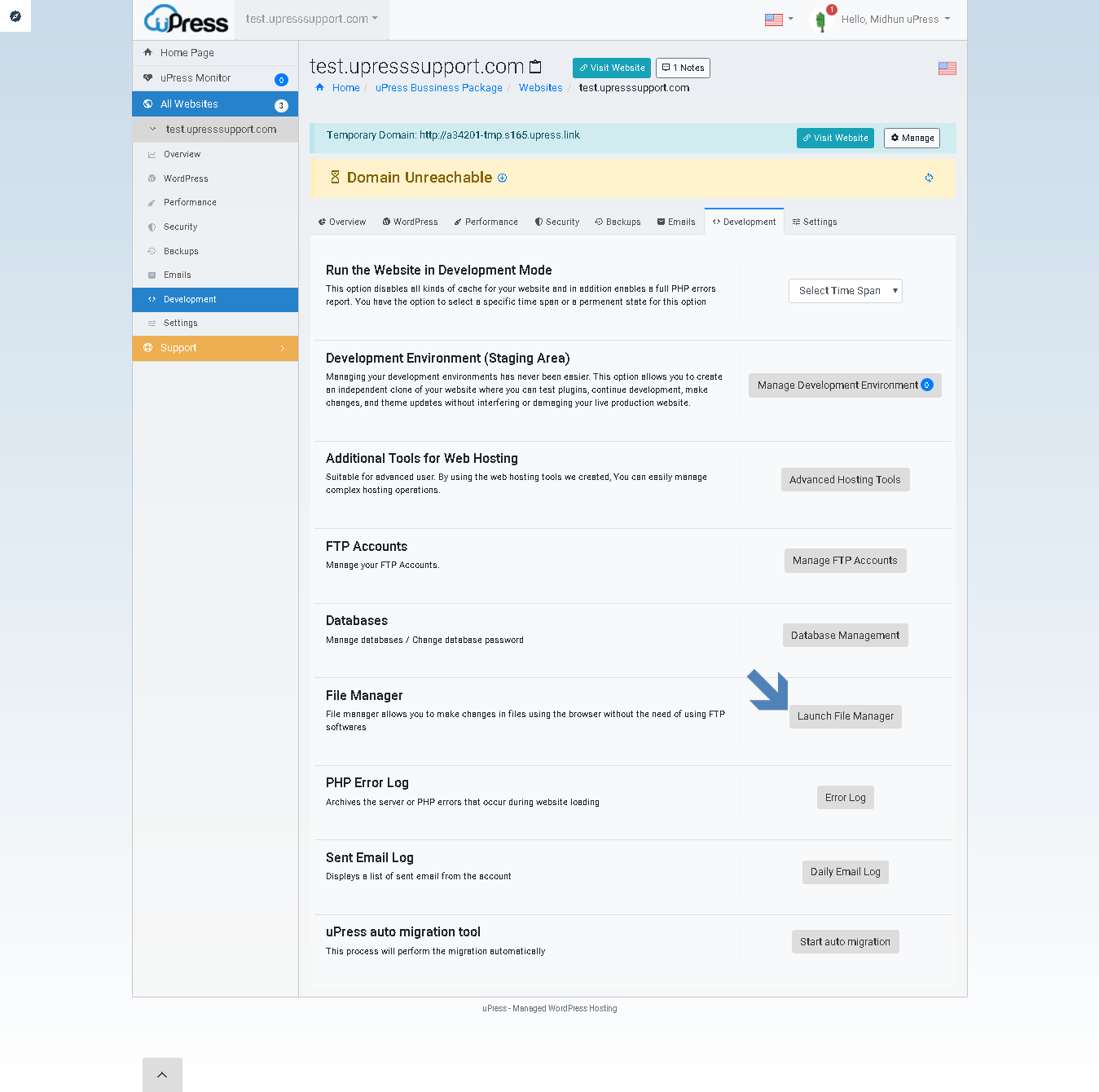 At the top of the screen, click " Upload files " or Drag the file to the file manager.
Once the file has been uploaded, confirm the action and click the " Done " button.
You can now click the gear button next to the file you want to deploy, and in the menu that opens click the " Unzip ".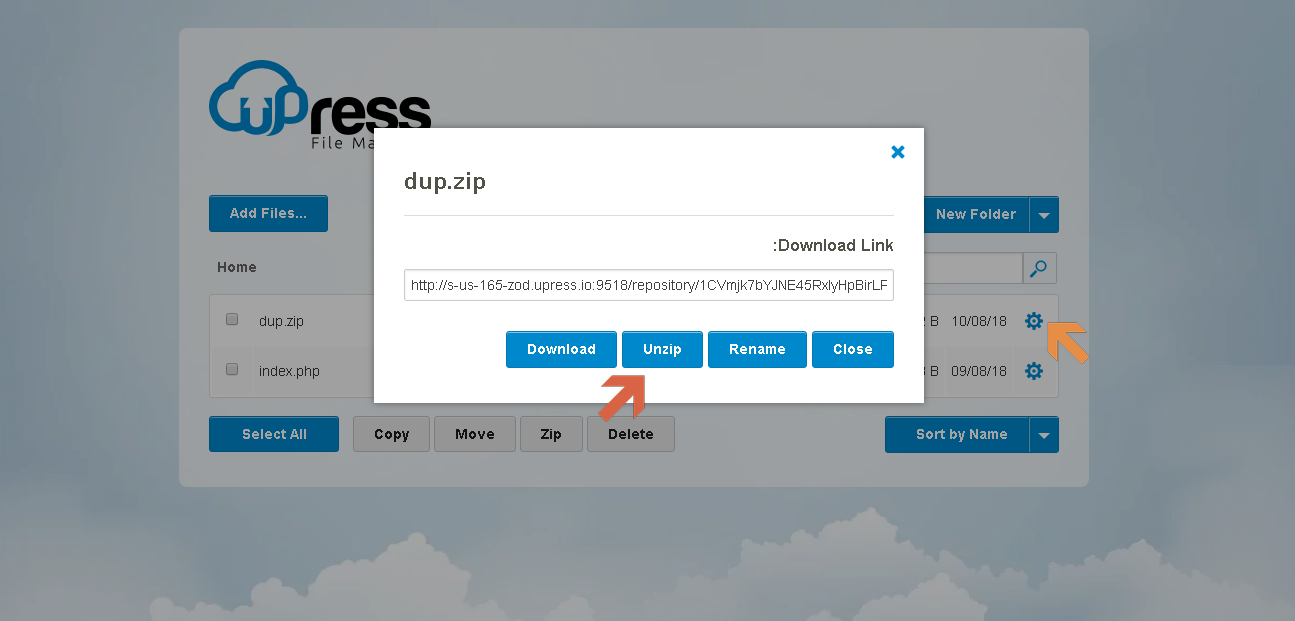 This is the same after selecting the unzip button. The system will spread the file directly to the file directory where the ZIP file is located
← Back